Festivus Passions
Festivus Singles (Online Or Recently Online) Description:
Have yet to celebrate, but would love to join in.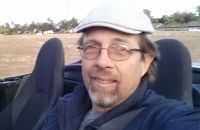 Description:
Festivus for the Rest-of-us This is what my son used to say when we'd get o...
Groups:
Festivus Newbie

Description:
in herod i trust its a time of change....its a a time of acceptance... come...




Description:
Adorable Southern NJ BBW Just ask. Description:
looking for my soulmate i enjoy a festivus because its fun with familiy and...
Groups:
Festivus Dinner

Description:
Festivus! Ahh, the good ole days. I can still remember sitting around that ...


Click to open Quick Search
Click to open Quick Search